Do this to find a great plastic surgeon in the group of Plastic Surgeons Pittsburgh.  How should you go about your search to assure that you find a highly skilled surgeon who you trust and feel confidence in?  While reading online reviews might help, those reviews can often be skewed or influenced by friends and family.  So you will need a more certain and scientific way.
Look at the following features as you make your choice.
Currently there are more than a dozen doctors classified as plastic surgeons Pittsburgh, so we need a way to filter them effectively to find the best plastic surgeon for you.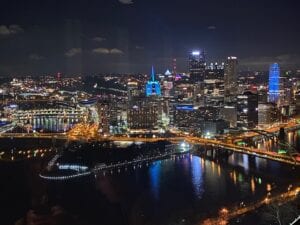 Board Certified Plastic Surgeon
Board certified plastic surgeon – Just for starters, assure that your surgeon is board certified by the American Board of Plastic Surgeons. You can search any surgeon at their link here.  This is the only board to certify plastic surgeons in the United States.  Becoming board certified requires a minimum level of education, training and then the doctor must past a rigorous written examination and then a two day verbal exam given by other plastic surgeons.
Education is your second consideration to explore. Where did the plastic surgeon go to school?  Review the doctor's undergraduate, medical school, and at least one residency program.  A residency program is a period of a year or more where the beginning surgeon performs surgery in a learning hospital under the direction of a seasoned plastic surgeon.  Like an apprenticeship, this is mandatory to become board certified.  One example is the Harvard surgical residency program.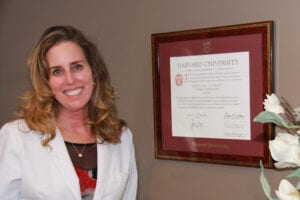 Dr. Lorelei Grunwaldt
Harvard Trained
Board Certified Plastic Surgery
Board Certified General Surgery
Associate Professor                                          
                                                             A Plastic Surgery Fellowship
Extra Training – Did your surgeon train even above and beyond to become one of the Pittsburgh plastic surgeons? A fellowship within a specialty represents even more training in the field.  This prepares the plastic surgeon to perform the most difficult of surgeries and qualifies her to be the "go to" Pittsburgh plastic surgeon when other surgeons need help with complications with their patients.
                                                                                                                  Media appearances 
Television or media – Has the doctor been featured in the media for anything noteworthy? These features could spotlight a notable achievement or particularly difficult surgery that the surgeon performed.  For an example, click here to see Dr. Grunwaldt in the news.
Involvement in research – Is the plastic surgeon recognized by her peers for any research that she has completed? You can usually learn this on their website or by calling the office to get a list of articles published by the doctor.  In your search read to see if they are professors at well known medical schools.
Membership in selective associations – Has the doctor earned membership in the American Society of Plastic Surgeons?  ASPS is the largest plastic surgery specialty organization in the world. They tend to set the standards for the field, especially for the plastic surgeons Pittsburgh.